For years, people looking for family law and divorce attorneys in the Ithaca, Syracuse, Elmira and Binghamton areas have turned to Williamson, Clune & Stevens Attorneys at Law. Whether dealing with a divorce, spousal support, child custody and support or paternity and legitimization cases, Williamson, Clune & Stevens provide experienced and effective legal counsel and representation in matrimonial law matters to families throughout Central New York.
Family Law Matters are Personal
Nothing is more personal than family. When family matters require legal counsel and representation, especially between spouses, these intense personal matters require the legal services of an experienced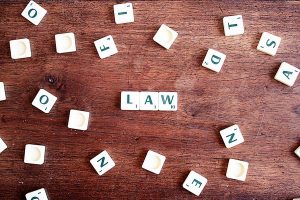 professional. The family law attorneys of Williamson, Clune & Stevens have built a strong, vital connection with the people of our local communities. We understand the personal element involved in family disputes, and provide compassionate, balanced service to each party.
Families and the landscape of family law have changed much since we began serving our community in 1978. Our family law attorneys have worked to stay up-to-date on the nuances of modern family relationships and current New York State and federal family laws. The expertise of our divorce lawyers in Binghamton allows us to combine these elements and provide the best personalized service to meet your needs in cases of divorce, child custody or other personal concerns.
Family Law Matters are Complicated
Family law matters in New York State can be complicated, especially divorces where parties cannot agree on separating assets or child custody arrangements. Also, recent changes in the federal tax code added a new level of complexity, and even confusion, concerning spousal maintenance agreements. Due to the personal nature of family and matrimonial matters, these disagreements can become highly charged with tension.
The experienced family law team at Williamson, Clune & Stevens in Ithaca and Syracuse knows how to exert a calming, rational influence when dealing with sensitive family and child negotiations. It is always better for families to reach agreeable settlements without the intervention of the courts, and our divorce lawyers in Syracuse know how to broker fair agreements in the tensest situations.
Family Law Help from Williamson, Clune & Stevens, Divorce lawyers in Ithaca
When legal matters affect those to whom you are the closest, you need sound, rational and sensitive counsel from knowledgeable and experienced legal professionals. Family law matters are often the most difficult to negotiate, typically due to the emotional nature of dealing with children, marriage relationships and assets. And when parties are unable to agree on arrangements, the courts make decisions that may seem harsh and not adequately meet the needs of all concerned parties.
Williamson, Clune & Stevens family law attorneys are skilled at negotiation and applying New York family law equitably to all parties. We will work tirelessly to provide the best solutions for your entire family, even in cases of divorce, child custody, spousal support or other necessary arrangements. Call us today at 888-863-3341 or 607-273-3339, or contact us online, to speak with our family law and divorce attorneys in Ithaca regarding your legal needs.