When spouses have decided to end their marriage in divorce and there are children involved, the proceedings require some important unique decisions. These can include:
Custody and living arrangements
Legal responsibility for the children's care (medical, schools, etc.)
Financial support for the children
How any prenuptial agreements will affect custody or support
These decisions can be emotional and financially straining for all parties involved, but it is always best if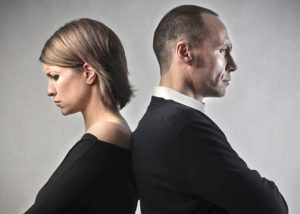 spouses can work out the solutions together with the aid of experienced divorce lawyers in Syracuse, Elmira, Binghamton and Ithaca, like Williamson, Clune & Stevens. Our family attorneys have vast experience helping men and women work through painful decisions regarding their children and divorce.
If you and your spouse cannot agree on how to best settle these issues, the court will decide them for you. Moreover, while your divorce proceedings are ongoing, the court may deem it necessary to issue temporary orders to handle these personal family matters. They will then be finalized when the case is officially settled.
The most common issues couples face when there are children involved in a divorce include the following.
Child Custody
Child custody involves deciding which parent will be responsible for the children, provide regular living accommodations for them, and other related issues. In many cases, one parent is granted sole custody of any minor children, and the other parent will get regular and unsupervised visitation rights. The parent who gets custody is called the custodial parent, and the parent who gets visitation is referred to as the non-custodial parent. Other variations of this arrangement can be set by the court, depending on its deliberations over what is in the best interests of the children.
The family courts of New York State evaluate the situation according to a number of factors when making a decision for what is in the children's best interests. These include which parent can provide the most stable home life, the best care, the best schooling arrangements, the best child care arrangements, the mental and physical health of each parent, and several other vital concerns. Depending on these deliberations, any number of custodial arrangements can be made.
The Law Firm of Williamson, Clune & Stevens, divorce lawyers in Ithaca, Syracuse, Elmira and Binghamton, has vast experience in dealing with various family courts in New York. Our attorneys can represent your interests and help you and your spouse make the best decisions to help the court in its deliberations. This includes when the court appoints an Attorney for the Children to advise the court of their wishes, in the event that both spouses cannot reach an agreement on some matters.
Child Support
Child support involves deliberations about how much money the custodial parent will need to obtain from the non-custodial parent to help with the expenses of the children. Again, it is always best if spouses can come to a workable arrangement on their own without involving the court. The family and divorce attorneys serving Syracuse, Elmira, Binghamton and Ithaca from Williamson, Clune & Stevens can work with both parties to negotiate a fair and equitable arrangement.
In the event that both spouses cannot reach an agreement, the court will determine the amount of child support using a set formula known as the New York Child Support Standards Act. There are also variating factors that can change the amounts required by the court for child support, and these can become complicated. Family lawyers from Williamson, Clune & Stevens are experienced with these calculations and can work to ensure you are treated fairly.
Family & Divorce Lawyers in Syracuse, Elmira, Binghamton and Ithaca
Williamson, Clune & Stevens, divorce lawyers in Ithaca,Binghamton and Auburn, New York, will work tirelessly to help you and your spouse craft custody and support agreements that provide the best for your children while treating both spouses fairly. We know that your primary concerns rest with care of the children, and ours do as well.
Don't wait for an inexperienced court-ordered attorney, or the busy court itself, to decide what is best for the care of your children and family. Call us today at 888-863-3341 to arrange for a confidential consultation about your divorce case and child custody and support matters. We can help you make the absolute best out of your divorce situation.