With the COVID-19 pandemic in full swing across the United States, including the State of New York, many routines and daily lives of residents are being curtailed in an effort to stop the spread of the virus. This has resulted in some mandatory closures of public gathering places across the states, and many other modifications to how companies and government entities conduct business including how the Court system is conducting business in the short-term..
The Experienced Lawyers at Williamson, Clune & Stevens, in Ithaca, Syracuse, Elmira and Binghamton, continue to serve our clients and the residents of New York in divorce, child custody and other Family Law matters. Our years of combined experience have allowed us to work with the Courts during other times of scheduling changes and along with our network gives us the advantage of seamlessly transitioning to the changing conditions set down by the Courts.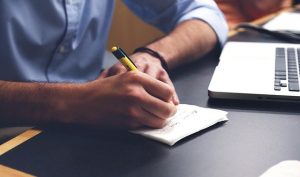 We have the capability to operate remotely with clients and essential court personnel. Our vast experience allows us to shift easily into taking the appropriate measures to safely serve our clients and conform to court operating guidelines.
Essential services must still operate, and one of the most essential is the justice system. The only command stated twice in the Constitution of the United States is the guarantee of due process, which is first applied to the federal government in the Fifth Amendment, and is extended to the states in the Fourteenth Amendment.
New York Court COVID-19 Modifications
Obviously, in light of the current health emergency, many court proceedings have been curtailed. Current and future adjustments to court business can be located immediately at the NY courts website, on the New York Law Journal website and are also available by calling 800-268-7869. You may also sign up to receive alerts at the New York Courts Alert Emergency Portal.
The following statement was issued by Janet DiFiore, Chief Judge of the Court of Appeals and of the State of New York:
"The New York State Court System provides essential justice services to the people of the State of New York. While we continue to remain open, all nonessential functions of the courts will be postponed. All essential functions of the courts remain available to ensure that New Yorkers may access the justice system during this extremely challenging time." – Chief Judge DiFiore.
New York Governor Andrew Cuomo declared a State of Emergency early in the outbreak of COVID-19, allowing him to suspend the statute of limitations in legal matters and many other areas to help facilitate the state's response to the health crisis. Accordingly, an Administrative Order was issued on March 23 to stop accepting new court filings, except in essential matters as outlined in the pronouncement.
Included in essential proceedings are the following Family Law concerns:
Child protection intake cases involving removal applications
Newly filed juvenile delinquency intake cases involving remand placement applications, or modification thereof
Emergency family offense petitions/temporary orders of protection
Orders to show cause
Stipulations on submission
For these essential proceedings, you will need the seasoned and talented services of a Family Law firm in Ithaca, Syracuse, Elmira and Binghamton. Williamson, Clune & Stevens is on the job as always, ready to offer sound advice and represent your interests before the courts of New York.
Business as Usual for Williamson, Clune & Stevens, Family Law firm in Ithaca, Syracuse, Elmira and Binghamton
Do not put off getting the legal advice you need in crucial family matters during these extreme circumstances. Telephone, teleconferencing and video conferencing are available to connect us with you and important court representatives. As noted in the court declaration above, certain Family Law matters are still being handled by the courts.
This is not a time to trust your important family matters to novice lawyers. Having an experienced, well-connected and well-respected team like Williamson, Clune & Stevens handling your case provides you peace of mind. You can be assured of their ability to adapt and conduct business ably and professionally during this time of crisis.
If you need advice or legal representation for family matters, call us at Williamson, Clune & Stevens at 888-863-3341 or 607-273-3339. Alternatively, you may send us a message online to arrange a connection. Do not let essential family matters go unresolved during the current crisis. We are prepared to use whatever measures are necessary to provide the help you need.