The COVID-19 pandemic has introduced numerous new twists into our lives that were previously unforeseen. This includes how divorced spouses and families handle maintaining their matrimonial court settlements. No one can predict how events will transpire, and how those events will affect a former spouse's job loss or recall to work. Williamson, Clune & Stevens, divorce attorneys in Ithaca, Syracuse and Elmira, are ready to provide legal advice and mediation services to help with these needs.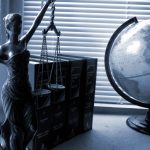 In most foreseeable circumstances, losing your job is a legitimate cause to petition the court to make an adjustment to your spousal support and child support obligations. The circumstances surrounding the job loss always factor heavily into the court's decision. When the former spouse agrees an adjustment is necessary, the process can be simple. COVID-19 has added new and perplexing complications that may cloud the entire spousal support system.
Petitioning for a Spousal Support Adjustment
Previously, the Family Courts of New York would consider the following when determining whether or not to make an adjustment to your spousal or child support:
What is your current employment status? If you have lost a job, but have another job on the side, or it is likely you will obtain another job soon, the court will usually not make any changes.
Is the job loss intentional or voluntary? You may not quit your job or get yourself fired in order to avoid matrimonial court settlements.
Do you have other sources of income that enable you to maintain your agreements? Investment income, rental income, side work, or other income sources will all be considered before any adjustments are made.
A loss of job and income can have a profound effect on your situation, and on your child and spousal support. It is vital to only engage an experienced family law attorney from Williamson, Clune & Stevens to provide you with information and legal counsel.
COVID-19 Challenges and Spousal Support Agreements
The challenges to spousal support agreements caused by COVID-19 continue to mount. The situation is fluid, and courts are currently backlogged and plagued by COVID-19-related delays. And, most NY courts are not open or hearing spousal agreement issues. Here is what we know at the present time:
Spousal and child support agreements remain in effect
Accounts in arrears will accrue while the agreements go unpaid
The date you file with the family court for an adjustment hearing may be critical
Family courts are reopening across the state, but on differing time schedules
Here are some issues about which we have no solid information, but we offer our best advice:
As Family Courts reopen, they will likely seek to handle pending cases first. Meaning, even if you are allowed to file a petition to adjust spousal or child support, it may be a long time before it is considered by the court.
It would seem reasonable that all financial information you could gather would be necessary for a judge to consider before making an adjustment in your payments. This may include financial relief payments granted through the CARES Act because of COVID-19.
It is currently unknown if the Family Courts will formulate special exceptions or guidelines for relieving support obligations because of COVID-19. This is new ground for everyone.
Williamson, Clune & Stevens, divorce lawyers in Ithaca and Syracuse, are receiving updates regularly about the changing environments across the New York legal landscape. We will keep our clients informed on changes that affect their cases as needed.
Emergency Measures to Help Meet Matrimonial Court Settlements
It is always best when families can work together to respond to crises, and the COVID-19 pandemic is certainly a time when calm, reasoned cooperation is needed. Williamson, Clune & Stevens family law attorneys can work with both parties to make plans that enable a former spouse to continue meeting matrimonial agreements, or negotiate a temporary compromise that relieves some of the stress and burden.
Here are some suggested ways to combat the financial woes of COVID-19:
Obtain a loan
Cash in retirement or insurance plans
Reduce food costs (eliminate eating out)
Refinance property loans
Combine stimulus funds into a shared "Child Support" checking account to meet child expenses
Use tax refund money
Move in together to reduce costs
Sell items (furniture, extra vehicles, etc.)
Cut out non-essential expenses
Apply for forbearance with loan companies (skip a mortgage or car payment)
Reduce cell phone service plan
Reduce entertainment plan options
Based on the obvious fluidity of the COVID-19 situation, it may be in your best interests to accept what is doable for now, and wait for better circumstances to file a motion for adjustment before the court. Circumstances may improve to the point where an adjustment upward is even warranted. To discuss these and other family law matters, call Williamson, Clune & Stevens, divorce attorneys in Ithaca, at 607-273-3339 to arrange for a consultation.