It's time for school children to begin another season of learning, but the COVID-19 pandemic has caused serious concerns about children returning to the standard classrooms of the past. Many schools are already overcrowded, making social distancing protocols and other efforts to prevent spreading the coronavirus virtually impossible in a standard school setting.
Many schools and systems have adopted modified learning scenarios that involve part-time classroom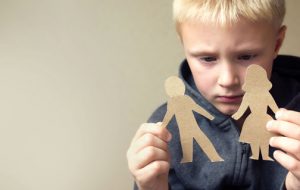 instruction for a limited number of students on a staggered schedule, as well as home-based online segments of learning. Others have adopted completely online learning environments, at least for now, with teachers and students meeting via online video conference.
Modified Learning and the Problems It Presents for Parents
When COVID-19 first became a known threat, schools were dismissed for the safety of all concerned. The school year was nearing its close, so although some teaching time and end-of-year celebrations were lost, it was necessary. Fast forward to the beginning of a new school year and we are still coming to grips with the correct measures to live life and still combat the coronavirus.
Many families were already facing serious complications due to job losses or changes, and divided families were faced with making decisions about child custody, supervision and support. Efforts to maintain court-mandated guidelines were complicated by job losses, financial reversals, medical concerns and new schedules. William, Clune & Stevens, divorce attorneys in Ithaca, Syracuse and Auburn New York, have helped many families file with the Family Courts for modifications to previous court-ordered arrangements.
Now, in addition to these previous upheavals, new school arrangements have thrown a series of wrenches into the works. Schools opening on a limited basis, part-time, staggered classroom schedules and parents being required to help with online learning have added new complications to divided families and their schedules. Even if you have already filed to modify your child custody and supervision arrangements, new changes may be needed.
Williamson, Clune & Stevens, Family Law Attorneys in Binghamton, Syracuse, Elmira and Ithaca
Family Law matters can be confusing enough without COVID-19. Now, every day leads us to become acclimated to a new normal. If modified school arrangements for your children have caused new needs for changes to your child custody, visitation, supervision and support arrangements, our family attorneys can help.
Williamson, Clune & Stevens is a community-focused law firm that seeks to help area families with divorce and custody problems due to the coronavirus and related circumstances. We can help you file for court approval for modifications necessary to your custodial arrangements for school or job changes. Filings are now being processed by the Family Courts of New York, but progress is slow.
Due to the delay from mandated court closures and the backlog of filings, considerable time may pass before your case is reviewed. A family law attorney from Williamson, Clune & Stevens can work with your family to create the best working arrangement for parents, jobs, children, school, custody and visitation arrangements. It is very likely that the courts will look favorably on your proposed changes if all parties have been cooperating on a modified schedule that attempts to follow the court-ordered arrangements.
This is new ground for everyone, and competent, experienced legal help is a valuable resource for your family right now. Call Williamson, Clune & Stevens, divorce lawyers in Ithaca, Syracuse and Elmira, for counsel, guidance and help with filing proposed modifications to your child custody and supervision arrangements in New York.