The COVID-19 pandemic has had a profoundly unsettling effect on practically every area of society, and that includes marriages. With all the factors that contribute to family and relational turmoil – financial upheaval, forced togetherness or separations, career shifts and health risks – it is no wonder that marital arrangements are up in the air during COVID-19. Williamson, Clune & Stevens, divorce lawyers in Ithaca and Syracuse, New York, takes a look at the status of marriages in Central New York.
Marriage, Divorce and COVID-19
Among the fallout from various COVID-19 restrictions were the closures of courts and county offices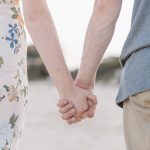 across New York State. Consequently, new marriages were curtailed, as it became impossible to obtain a marriage license. Moreover, divorces also came to a halt due to the court closures and a temporary hiatus on communications with divorce attorneys.
As the pandemic wears on, offices and courts have reopened for business with increased health measures, but backlogs exist from the enforced closures. New divorce filings are encountering long waits before being handled by the courts. In addition, divorce-related issues, such as support agreement adjustments and custody changes, are also encountering significant delays.
What Does the Future Hold?
Family experts are somewhat divided on the long-term effects of COVID-19 on marriages. Some predict an uptick in new births while others foresee a rise in divorces. The increased stresses from business shutdowns, finances, increased time together and the many uncertainties that seem to rise daily become too much for some families. Many are reexamining their lives and choosing to pursue other avenues that do not include their current spouse.
Others see staying together as the best means to weather the storm. Considering two incomes and both parents being available to handle complications with health, kids, school and job changes, this can be the best choice for many New York families. The measure of stability that marriage provides is a tangible benefit in these times of instability.
Williamson, Clune & Stevens is your community-focused family law firm, with knowledgeable and compassionate divorce attorneys in Ithaca, Elmira and Syracuse, NY serving many Central New York areas. We can provide assistance when your family needs help with matrimonial law matters including:
Division of assets/debts
Modifications of existing court orders
Prenuptial agreements
Paternity/legitimation
Contact us at 888-863-3341 or 607-273-3339, or message us online to schedule a confidential consultation.