With COVID-19 restrictions being lifted nationwide, many upstate New York residents are returning to the workplace. While this may be a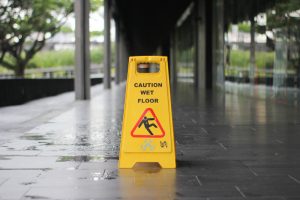 welcome development and a sign of returning to some semblance of normalcy, it can also come with some increased risks. Getting back to work can lead to increased personal injury risks. Williamson, Clune & Stevens, your personal injury law firm in Ithaca and Syracuse, wants everyone to be aware of these risks and how to mitigate them.
Returning to Work Increases the Risk of Workplace Accidents
Those returning to work after a long hiatus should realize that they may not be in the same physical shape as when the pandemic began. Unused muscles and extra weight can raise your risk of incurring a personal injury when returning to work. Performing tasks that you haven't had to do for a long time can seem more difficult than you remember. You should exercise caution when returning to the workplace, especially if you are required to perform these tasks:
Lifting
Prolonged standing
Constant walking
Repetitive motions
Strenuous activity
Climbing
Activity outdoors in the sun
Operating machinery
You may need to start slow and allow your body to become reacclimated to such activity if you have been out of work and not as active for a period of months. Some personal exercise and observing proper techniques for doing particular tasks, such as lifting, can help you return to work safely and possibly avoid workplace accidents. Review the guidelines and instructions for any tasks you are called on to perform and start slow. With time, you will get back into a normal routine.
Returning to Work Increases the Risk of Automobile Accidents
One thing you may not have missed while being at home is the daily commute to work. As more people return to normal working schedules, the amount of traffic on the roadways will increase. This raises the risk of automobile accidents – more drivers means more opportunities for mistakes or negligence. This is especially true for those returning to work who may be unfamiliar with a new route or busy thoroughfares.
If you suffer a personal injury at work or in an automobile accident, you may be entitled to compensation. Acts of negligence or other circumstances that may have contributed to your accident could place others at fault. Williamson, Clune & Stevens, personal injury attorneys in Ithaca, can help you pursue a personal injury lawsuit for compensation.
Compensation from a personal injury claim can be extremely helpful to help cover the costs of medical treatments, rehabilitation, lost wages, property damage and other losses you may sustain from the accident. Contact Williamson, Clune & Stevens today by phone or online to schedule your free personal injury claim consultation.