New York Governor Andrew Cuomo announced a state-wide "stay at home" executive order for all residents on March 20, 2020, the strictest measure yet to fight the spread of COVID-19 in our state. New York is one of the hardest hit with the novel coronavirus. This executive order bans non-essential gatherings of people of any size and for any reason.
As a result, many businesses have closed while others have equipped workers to work from home. All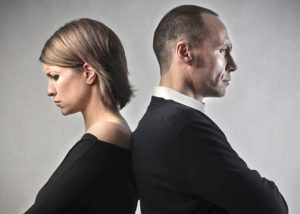 areas where residents could congregate are closed, including restaurant dining rooms, stage and movie theaters, parks, museums, schools, universities, and sporting events. As a result, families are spending more time together than ever before.
Concerns for Families and Divorce
This forced interaction and containment could have adverse effects on many families. Relationships that are already strained are facing additional tensions surrounding kids being at home and bored, attempts to continue school learning in the home, work and career interruptions and resulting financial problems, and the risks of the coronavirus itself.
Increasing pressures can deepen the rifts that already exist in some marriages, and cause new ones along unsuspected fault lines in others. Currently, no one has any reliable estimates about how long the crisis will last, or how long strict containment measures will need to continue. Passing time and mounting pressures could have a significant impact on divorce rates throughout New York State.
Williamson, Clune and Stevens, your community-focused divorce lawyers in Ithaca and Syracuse, can provide legal counsel and representation during this unprecedented crisis. The family courts in New York State are still operating to handle any type of matter's that might arise, so being at home doesn't mean you have to stay in a situation that is not a comfortable one for you or other family members.
These matters can often overlap with criminal defense matters. Williamson, Clune and Stevens is a multiple areas of practice law firm serving Ithaca, Auburn, Syracuse and Elmira, NY with the knowledge and experience to serve you when it matters the most. Do not delay to report any abusive activity, even in the face of the New York Stay-at-Home order.
Compassionate Divorce Lawyers in Ithaca Who Work for Reconciliation
It is always best when families can stay together and learn to function in a healthy manner. This is the best possible environment for everyone involved, especially children. Williamson, Clune and Stevens are experienced in Family Law and Matrimonial Law matters that include negotiation and reconciliation. For some families in New York, the forced togetherness caused by COVID-19, and even some personal crisis directly related to it, can have a positive effect.
There are times when families become less busy and more focused on one another that they solve some issues that may have been threatening the relationship. With distractions removed and life boiled down to its most basic concerns, many families will become recommitted to remain together and work harder at being relationally healthy. Williamson, Clune and Stevens, divorce lawyers in Ithaca and Syracuse, are as ready to help with positive family settlements between the parties.
When you have legal questions or issues concerning divorce, child custody, and even reconciliation, we can help. Call us at 607-273-3339 to arrange for a consultation. We are safely dealing with clients using modern technology during the crisis, and we can serve your needs today.