If you have never been involved in any type of court proceedings, you may be nervous about what to expect. Certain decorum and behavior are expected by the court, as well as some unique processes. A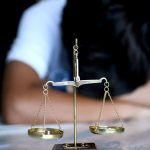 major component to any court case is accurate documentation. The court will demand reliable documentation to authenticate your claims and support your case.
Williamson, Clune & Stevens, divorce lawyers in Ithaca and Syracuse, can provide assistance with obtaining and preparing any necessary documents for your court case. Here are some basic tips for gathering and organizing what you need before your actual court appearance.
Gather Supporting Documents for Your Case
Depending on your reason for going before the court, you may need a variety of documents to provide evidence or verification of your claims. When you partner with divorce attorneys in Ithaca and Syracuse from Williamson, Clune & Stevens, your lawyer will specify what documents you will need for your particular case. In many instances, it is up to you, the client, to produce these documents.
Some common documents you will need can include:
Banking information
Canceled checks or money orders
Child custody contracts
Child support worksheets
Court orders
Employment schedules
Employment verification
Financial statements
Legal support contracts
Letters, emails and other correspondence
Photos
Police and incident reports
Proposed parenting plan
Receipts
Recordings
Rules to show cause
Titles and/or Lease(s)
Witness statements
Written contracts
Written estimates
Organize Your Documents for Orderly Use & Distribution
The court will require the original documents for absolute authenticity, so be prepared to procure and bring them with you to court. The judge and other parties involved will also need copies, so it's a good idea to bring at least three copies along with the original of every document.
Your family law attorney at Williamson, Clune & Stevens can advise you on how to organize these for easy collation and distribution. It is always best to have all pages of a single document stapled together, and copies of each document clipped in a group. The clips can easily be opened for sharing copies, but provide a secure means of holding your documents together.
You may also wish to place each set of documents and its copies into separate folders for easy organization. A notebook or satchel containing each folder and set of documents is allowed, if necessary.
Be Prepared to Respond to Any Court Requests
Be sure you follow the court's instructions for filing or presenting any documents. At times, the court will request documents in advance. You can check with the local courthouse for specific directions, but generally, courts allow documents to be presented in advance by mail, online or in person. There may be a fee for filing documents with the court.
Williamson, Clune & Stevens are experienced divorce lawyers in Syracuse, Cortland, Elmira and Ithaca who can advise you about this and other matters as you prepare for your court appearance. Each case is different and will require its own preparatory actions. Our attorneys serve New York families who have family law needs in a variety of legal matters, so don't hesitate to call us with your questions.