As New York State continues to lift restrictions that were imposed because of COVID-19, many people are returning to work. While this is good news for many struggling families in upstate New York, it is also creating custody and visitation issues for divorced couples. Williamson, Clune & Stevens, your community-focused family law firm in Ithaca, Syracuse and Cortland, believes that families should be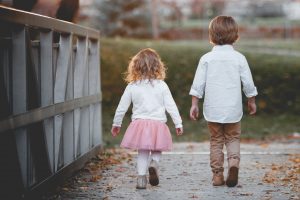 aware of the potential for problems in these areas.
Our Family Law attorneys can provide advice, recommendations and other legal services when new work schedules interfere with custody and visitation arrangements. We understand the struggles faced by divorced parents and families and we handle each situation with patience, compassion and complete professionalism.
Reviewing Custody and Visitation Arrangements in New York
Many families were forced to make adjustments to previous custody and visitation arrangements because of COVID-19. Whether this was in response to job losses or changes, health concerns, relocations or other problems, parents, children, grandparents and other loved ones suffered physical and emotional disruptions.
With new changes now in the mix, families are possibly facing these same types of changes yet again. New jobs can require new schedules or even relocations, creating even more stress on already overloaded families. We understand how these issues can create problems and impact your family in numerous ways.
Our family law attorneys are glad to meet with all parties to hammer out a new plan for custody and visitation arrangements that meet the new schedules and challenges you face. Often, having a neutral and seasoned negotiator present to recommend options can be very helpful. We know the challenges you face and want to help every involved party find satisfaction with a new arrangement.
Petitioning for a Change in Custody and Visitation Agreements
Williamson, Clune & Stevens, divorce attorneys in Ithaca, Syracuse and Elmira, can work with your family to file a petition to modify custody and visitation agreements after helping you work out the most workable agreement possible. Presenting the Family Court with a new plan that has been crafted by all concerned puts your request in a more favorable light. Plus, the court knows that COVID-19 has created numerous problems for divided families with shared custody of children.
Contact Williamson, Clune & Stevens, your community-focused family law firm in Ithaca, Syracuse and Cortland, for assistance with reviewing and making changes to your existing custody and visitation agreements in New York. We have the knowledge and experience to help, and the compassion to care about your family's needs.