Divorce can be a traumatic and troublesome undertaking, even when both parties maintain amicable relations. If children are involved, problems can arise that may seem overwhelming. Many people are unaware of how the State of New York handles divorce cases and related issues. The aspects of divorce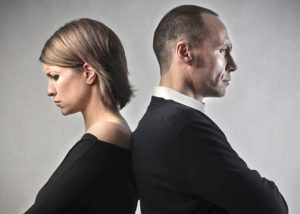 can become rather involved and complicated, which is why you need a team of experienced divorce lawyers on your side. Williamson, Clune & Stevens are divorce lawyers in Ithaca, Syracuse, Binghamton and Auburn, New York with the knowledge and experience you need.
As experienced divorce attorneys, we strive to prepare our clients thoroughly before any actual legal proceedings begin. Following is some important information that parties seeking a divorce should know before beginning any legal actions.
You Must Have a Legitimate Reason to Divorce
Adultery and abandonment are examples of legitimate reasons for which New York Law allows divorce. There is also a "No-Fault Divorce," (since 2010) in which one spouse must swear an affidavit that the marriage relationship has been irretrievably broken for at least six months. If both parties are able to agree on all the issues involved in dissolving the marriage (finances, property, children, etc.), they can proceed with a No-Fault Divorce. Otherwise, an experienced divorce attorney will be required to aid in negotiations.
You Must Meet Residency Requirements
In most cases, at least one party must prove legal New York State residency for at least two years before filing for divorce. It is not necessary for your marriage to have originated in New York to obtain a divorce in the state.
Divorces are Granted by the New York State Supreme Court
Unlike many other states, Family Court does not handle granting divorces in New York. Family Court deals with related matters like child custody, child support and other family-related issues. Every county in New York has its own Supreme Court with a specific clerk's office that handles the necessary papers and details for divorces.
Your Spouse Must Be Properly Served
When a spouse files for divorce, the other party must be served with papers of official notice within 120 days of filing. This notice must be delivered to the actual party by hand, on any day of the week except Sunday.
Equitable is Not the Same as Equal
As a rule, under New York Divorce Law, everything belonging to you before marriage remains your property. Everything acquired after marriage is considered jointly owned and is subject to equitable division between both parties. Equitable is not the same as equal. The earning potential and assets of each party is taken into consideration when dividing jointly held property and assets.
Experienced Divorce Lawyers in Ithaca, Cortland, Binghamton and Auburn, New York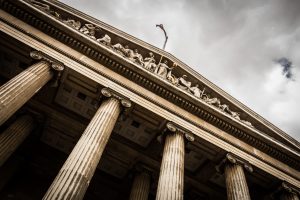 Divorce proceedings can take time, particularly if the divorce is contested or there are problems dividing up assets. Child custody issues can also add further delays. Many counties are overloaded with divorce cases and Williamson, Clune & Stevens are experienced divorce lawyers serving Ithaca, Elmira, Binghamton and Syracuse and other cities in Central New York counties. Our experience with the local courts and the legal system allows us to work with the courts as well as opposing counsel to represent our clients best interests.
New York Domestic Relations Law requires certain steps, and there are some factors that may apply to both you and your spouse that could require additional measures. Divorce in New York can be complicated, but Williamson, Clune & Stevens can provide more in-depth information in a private meeting with you. Call us at 888-863-3341 or 607-273-3339, or send us a message online to arrange a confidential consultation.