Personal injury law, also sometimes referred to as "Tort Law," covers any harm done to the body, mind, or even the emotions, either intentionally or through the negligence of another party. Williamson, Clune and Stevens, your community-focused personal injury lawyers in Ithaca, Auburn, Syracuse and Elmira, have been serving New York residents who suffer personal injuries since 1978. We know a thing or two about New York personal injury law.
The State of New York has enacted laws to protect its residents in the event of personal injury. Under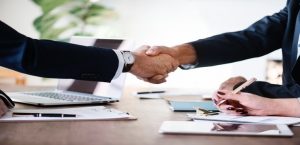 these laws, a victim may recover the costs of medical expenses, burial costs, pain and suffering, lost wages, and certain other remuneration. At times, victims may even be awarded compensation based upon the conduct of other involved people or entities. Williamson, Clune and Stevens are experienced personal injury attorneys in Syracuse who can offer more advice on your particular case in a private consultation.
Common Personal Injuries in New York
New York personal injury law covers harm incurred by the following categories of incidents. Injuries that may be sustained in accidents will vary, from minor to severe, even permanent disablement, and sometimes death. In New York, accident victims have a three-year statute of limitations in which to file a personal injury accident lawsuit. In the event of a death suffered in an injury accident, family members have two years to file a claim.
Accidents in the Workplace – Under New York law, Worker's Compensation insurance from your employer pays for medical care and replacement wages for employees who become injured or sick as a result of their jobs.
Premises Liability Accidents – If you sustain an injury on someone else's property because of negligence, you may be eligible to file a premises liability accident lawsuit to recover damages.
Products Liability Accidents – If a consumer product causes you an injury while using it in the prescribed manner, you may be eligible to file a products liability accident lawsuit to recover damages.
Vehicle Accidents – This is the most common cause of personal injuries in New York. Injuries vary according to the severity of the accident, but can often be severe.
Laws vary for how a lawsuit can be filed in each type of accident. The seasoned attorneys at Williamson, Clune and Stevens can offer guidance and explain your options if you suffer an injury in any type of accident.
New York No-Fault Insurance
New York is one of many "No-Fault" states, meaning that auto insurance companies are required to cover the costs of any accident their clients become involved in, up to the policy limits, no matter who is responsible for causing the accident. This coverage covers medical bills, property damage, and some other economic losses.
New York also follows a "pure comparative fault" guideline when both parties in an accident share responsibility. That means that when deliberating about the accident, the court may reduce any award of damages to the claimant by their percentage of responsibility. For example, you are to be awarded $150,000 for an auto accident. However, the court determines that you are 20% responsible for the accident because you were driving slightly above the speed limit. This means that under the pure comparative fault rule, your compensation would be reduced by 20% to $120,000.
The New York Serious Injury Threshold
New York law also allows for those who suffer a "serious injury" to step outside the normal channels of insurance and pursue a lawsuit directly against the other driver or responsible party. If an accident victim incurs qualifying injuries, they can legally pursue compensation for losses that are not available in a no-fault insurance claim, like pain and suffering and other non-economic losses.
These matters are confusing to those unschooled in the laws of New York State, and personal injury cases can become more complicated due to multitudes of factors. This is why you need the professional, experienced services of Williamson, Clune and Stevens, personal injury lawyers in Ithaca, Auburn, Syracuse and Elmira, NY. Call us today at 888-863-3341 to arrange your free confidential consultation.