Marriage is an important part of many people's lives. There are also times when it can be complicated. In modern relationships, there are many factors that impact marriages and families. Lawyers at Williamson, Clune & Stevens serve a full range of matrimonial and family law needs for the residents of Upstate New York.
When you need legal services relating to marriage and family matters, you can rely on our knowledge of the law, experience dealing with families and our strong, valuable connections to the community. Here is how Williamson, Clune & Stevens, experienced divorce lawyers in Ithaca, Elmira, Binghamton and Syracuse, can help your family before, during and after marriage.
Before Your Marriage
Many may wonder about needing an attorney for legal matters before marriage, but modern realities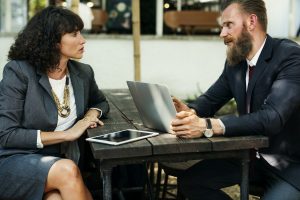 create unique situations that may not have been prevalent in yesterday's society. Many couples feel that forming legally-binding prenuptial agreements are a step to strengthening their relationship in preparation for marriage. This is a contract between two future spouses that settles issues of property division and support in the event of death or divorce. Even couples who have modest possessions may wish to have such an agreement.
More complicated pre-marital issues needing legal guidance can include paternity and legitimation questions between parties with children. These questions seek to legally establish the parentage of children born outside of marriage or within some marriage relationships. They also involve questions relating to custody, support and parenting roles.
New York law and court precedents can make these issues extremely confusing. Williamson, Clune & Stevens has child custody lawyers who can make sense of the law as it applies to your case and represent your interests before others and the courts.
During Your Marriage
There are times during a marriage when legal counsel can be necessary to settle questions or disputes. Spouses can obtain court orders against one another and need assistance with serving, enforcing and modifying such orders. These matters always require the services of an attorney because of their connections to the courts.
Sometimes a prenuptial agreement needs explaining as it applies to a new situation, or when parties wish to modify an existing agreement. In fact, under New York law, married couples can even form new prenuptial agreements that become enforceable upon agreement.
Of course, when one or both parties wish to discuss options for ending the marriage relationship, divorce lawyers in Ithaca, Elmira, Binghamton and Syracuse, like Williamson, Clune & Stevens, can provide guidance and representation to handle the legal dissolution of the marriage before the courts.
After Your Marriage
As marriages end, and even afterward, issues with the divorce, child custody and visitation disputes, questions about child support and setting up spousal support require the experienced services of an attorney. Questions can also arise about the division of assets and debts from the marriage, and both parties will need a lawyer to handle the negotiations and legal determinations.
Many of these concerns will be part of your life until it ends or until children grow into adulthood, and so you will need to retain competent, compassionate and experienced legal services for the long term. Using the same attorney throughout is a much better scenario than educating a new lawyer over and over again when you need family legal services.
Compassionate, Experienced Divorce Lawyers in Ithaca, Elmira, Binghamton and Syracuse
The law firm of Williamson, Clune & Stevens serves clients throughout upstate NY including Ithaca, Cortland, Elmira, Corning, Watkins Glen, Syracuse, Binghamton and throughout the Finger Lakes region. Our focus on serving the community for over 40 years has given us a realistic, compassionate and understanding view of families and relationships that we bring to the table when providing marriage and family legal services for you. Call or message us online today to schedule a consultation.