Americans are still discovering the far-reaching consequences of the COVID-19 pandemic, and some of the most significant involve divorce and matrimonial law. New dynamics have arisen that redefine marital and family relationships and struggles. Stress is at an all-time high while, for many, financial resources are at an all-time low. Williamson, Clune & Stevens, a matrimonial law firm in Ithaca, Syracuse, Elmira and Binghamton, is here to serve central New York residents who need legal counsel and representation.
Relationship Struggles and Divorce
Without a doubt, COVID-19 has caused tenuous struggles in marriages all across New York State and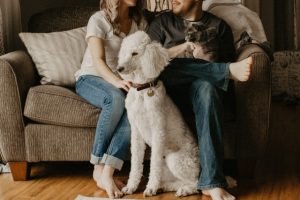 beyond. The resulting rise in divorce filings came as a surprise, especially during historic low periods. Typically, divorce rates seem to coincide with the school year and major holidays. Summer is a slow period, and the Christmas/New Year's holidays can go either way.
The unprecedented pressures from COVID-19 throughout 2020 caused a burst of frenzied divorce-related activity that seems to be continuing into 2021. Catastrophic events tend to bring the good and bad in everyone to the forefront, and this can either be a boon or a detriment for marriage relationships. Forced confinement, restrictions, joblessness and financial crises are much more than many marriages can weather intact.
Support Agreements and Financial Struggles
Those couples who have already completed a divorce are experiencing renewed struggles concerning their support agreements. Williamson, Clune & Stevens, divorce lawyers in Ithaca, Elmira, Binghamton and Syracuse, also provide matrimonial law assistance for families who struggle to meet their support agreements due to the results of the pandemic.
An inability to make support payments not only violates court orders, it causes problems for families and children who rely on these funds. Our family law attorneys can work with you to file for adjustments to these support agreements with the family court. However, families should be aware that many filings are occurring and the backlog is causing long delays.
Williamson, Clune & Stevens encourages all divorced families to make every attempt to meet their support obligations, even while filing for an adjustment due to COVID-19. The family court will look favorably on cases where parents have sought a workable compromise solution on their own. Our matrimonial law attorneys can help you hammer out a workable agreement for your family.
Call Williamson, Clune & Stevens, divorce lawyers in Ithaca and Syracuse, for assistance with divorce, support agreements and other matrimonial law issues in 2021.